Chocolate and Beer Gifts for Fathers Day
For the Dad who wants for nothing but still likes a treat or two then Father's Day is the perfect time to spoil him. Shopping for Father's Day is a much easier task than it used to be with unique gift ideas, personalised presents as well as chocolate and beer gifts hampers. Today's modern man enjoys the fun and quirky just as much as traditional presents. Treating Dad to his favourite bottle of fine whisky, port or wine perfectly presented with chocolates, cheese or pate is sure to impress. Our Father's Day selection includes everything to make his day complete.
Chocolate and Beer Gifts for Dad
View Father's Day Gift Collection >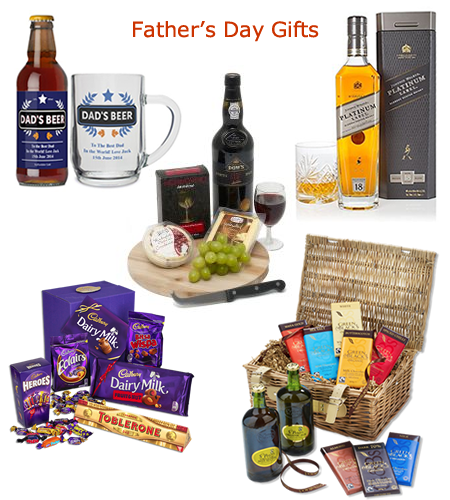 Wine Champagne and Chocolate Gifts
A range of delicious ales to satisfy the taste buds come in a variety of gift sets to suit all budgets. Hamper gifts under £50 include gourmet food and drink hampers, chocolate and Merlot hampers, luxury bars and beer hampers, chocolate sharing hampers and cheese and red wine hampers.
Hampers and Gifts under £30
Gifts under £30 include French wine duo boxes, connoisseur chocolate selection, organic chocolate tasting collection with Chardonnay plus packs of ale and pub quiz sets. For presents under £20 Cadbury's Chocolate Survival Kit will satisfy a sweet tooth with family favourites such as Crunchie, Heroes and organic beers to quench the thirst.
View Father's Day Hampers and Gifts
Beer Ale and Lager Hampers
Beer, ale and lagers of the world can be added to your own Father's Day hamper. Create your own Hamper with his favourite tipple and nibbles and make the gift even more special. Award winning beers and seasonal selections are sure to please. Filled hamper baskets include an exciting mix of sweet and savoury delights such as Old Speckled Hen, vintage wine, beer, cider and blended whisky with bar snacks.