Letterbox Hampers and Postal Gifts
Letterbox HAMPERS and Gifts
Whatever the occasion, treat a friend or loved one to a delicious surprise that can be posted through their letterbox. No worrying whether they are going to be out when the parcel arrives so good news for both sender and recipient. There's a great choice of letterbox hampers under £20, £30 and £50 making shopping for the family easy.
Whether it's a special birthday celebration, a thank you or just because you care, nothing shows your thoughtfulness like a letterbox-friendly treat. Thankfully, a whole host of hamper stores are finding ways to package an array of food and drink gifts including flowers. We hope you enjoy our selection of letterbox hampers.
Letterbox flowers and Postal Hampers
Letterbox HAMPERS for the Elderly
Brightening the day of an elderly relative has been made easy with letterbox cakes, tea and biscuits. Shop hampers for elderly here. You'll find traditional favourites along with selections for those with allergies and special dietary requirements.
Look out for hot chocolate and biscuit boxes, tea and biscuit gifts and personalised chocolate hamper selections. All are designed to fit through a standard letterbox. Special diet hampers include letterbox vegan and gluten-free biscuits, no added sugar sweets and diabetic hampers. For a nostalgic touch give them a trip down memory lane with a fun retro sweet gift box ideal for letterbox delivery.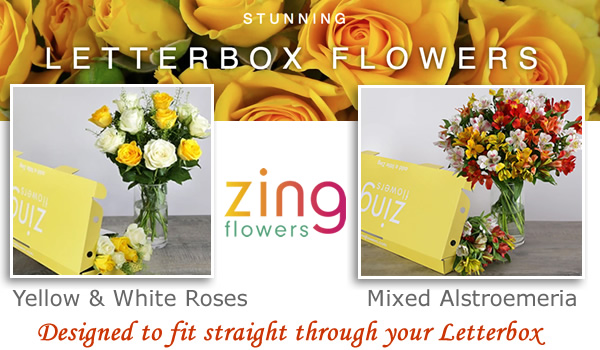 Postal Christmas Gifts
When gifting in person is not possible letterbox hampers are a convenient way to send a gift. These unique packaged postal gifts are delivered straight through the letterbox and can be personalised too. There's a letterbox gift to suit everyone from foodie fans to chocolate lovers.
Celebrate Christmas from afar by sending a festive letterbox hamper to loved ones, friends and family. Filled with Christmas treats and tipples to make their day all the more special. Year-round gifting is made easy with letterbox gifts for Valentines Day, Easter, Mother's Day, Father's Day, Halloween, Christmas and New Year. There are new home presents, get well soon letterbox gifts, and new baby gifts too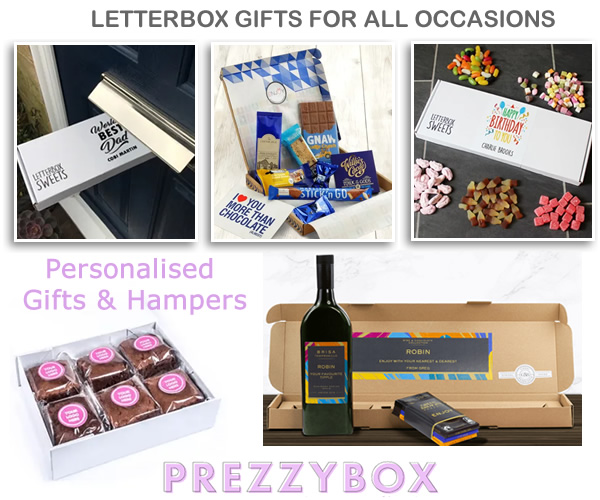 Letterbox Pamper Hamper
Pamper hampers are perfect for birthdays, anniversaries, get well and thinking of you gifts as well as a treat for yourself too! Enjoy a pamper treat box filled with tasty treats and beauty picks to sit back and relax with. Pamper letterbox gifts contain items like bath salts, mini hand creams, eye masks. scented tea lights, chocolate bars, biscuits and herbal teas.
Letter Box Gin Gifts
For the gin lover, there are letterbox gin gifts under £20 small enough to fit through the lucky recipient's door. Contents include items such as handmade gin fudge with a hint of Lemon, gin and tonic flavoured milk chocolate bars plus mini bottles of Gordon's Gin. There's a savoury choice too with basil garlic olives and rosemary almonds.
Letterbox Flowers
Flowers are not the first thing you'd expect to come through your letterbox but will be a welcome surprise nonetheless. A classic gift perfect for any occasion which is why letterbox flowers from Zing Flowers are a popular choice. Letterbox flower stems have been specially selected for their hardiness to travel without water. The letterbox flower range is sent dry-packed following treatment in a hydration facility. Discover gorgeous summer blooms with alstroemeria stems in eye-catching colours or a bouquet of vibrant yellow and white roses.
---
Kids Letterbox Craft Boxes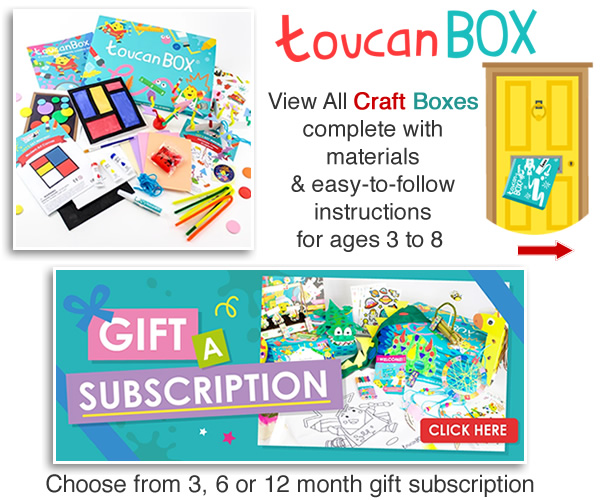 Curated by Debra Binns
Debra Binns is the co-founder of www.uk-hampers.com. Debra has been creating and sharing relevant content about the home, gifts and fashion since 2009, helping customers navigate and select from the vast range of homeware, gifts and fashion available from high street and online stores.