Retro Sweet Hamper For Under £20
Step back in time with these delightful sweets from your old school days and share childhood memories with your friends. Whether it's a treat for yourself or a fun gift you can be sure it will raise a smile or two.
Retro Sweet & Candy Hampers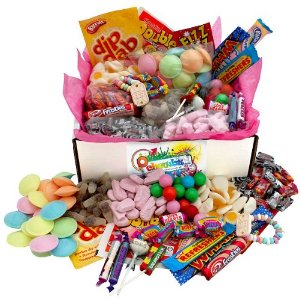 The retro sweet shop gift box has plenty to go around and is crammed packed with everyone's favourites. Best of all you can find sweet hampers less than £20 which is good news at Christmas time.
retro sweets gift assortments…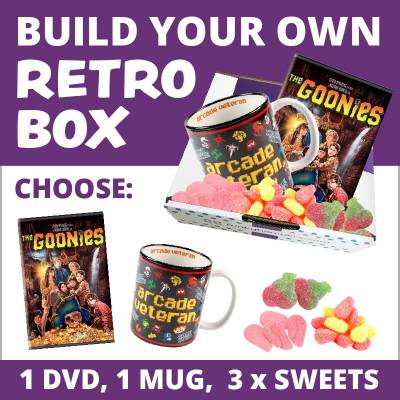 Build Your Own Retro Box
Funky Hampers
Price: £19.99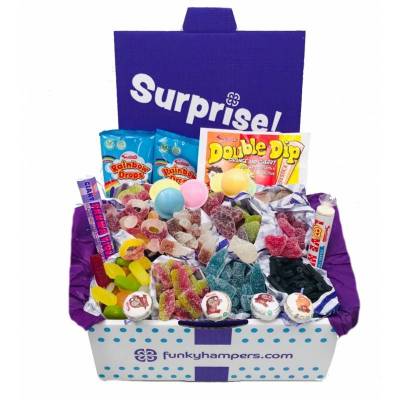 Vegetarian Retro Sweet Tuck Box
Funky Hampers
Price: £19.99
Retro Solar Sweets Hamper Perfect for Sharing - Contains 2 of Everything
Amazon
Price: £19.50
Great 40th Birthday Gift Idea
It doesn't matter what age you are to enjoy these little darlings, ideal present for a 30th, 40th or 50th birthday party. There's fruit salads, black jacks, gobstoppers, shrimps, fried eggs, cola bottles, 30 flying saucers, 5 anglo bubbly bubble gum, as well as a popping candy, frosties Cola Cubes, wham bar, fizzers, love heart, dip dab, and more.
If you're stuck for for ideas on what to buy for a friend's birthday why not surprise them with this unique nostalgia gift. Great prezzie for anyone with a sweet tooth includes gift message card.